VW College Grad Discount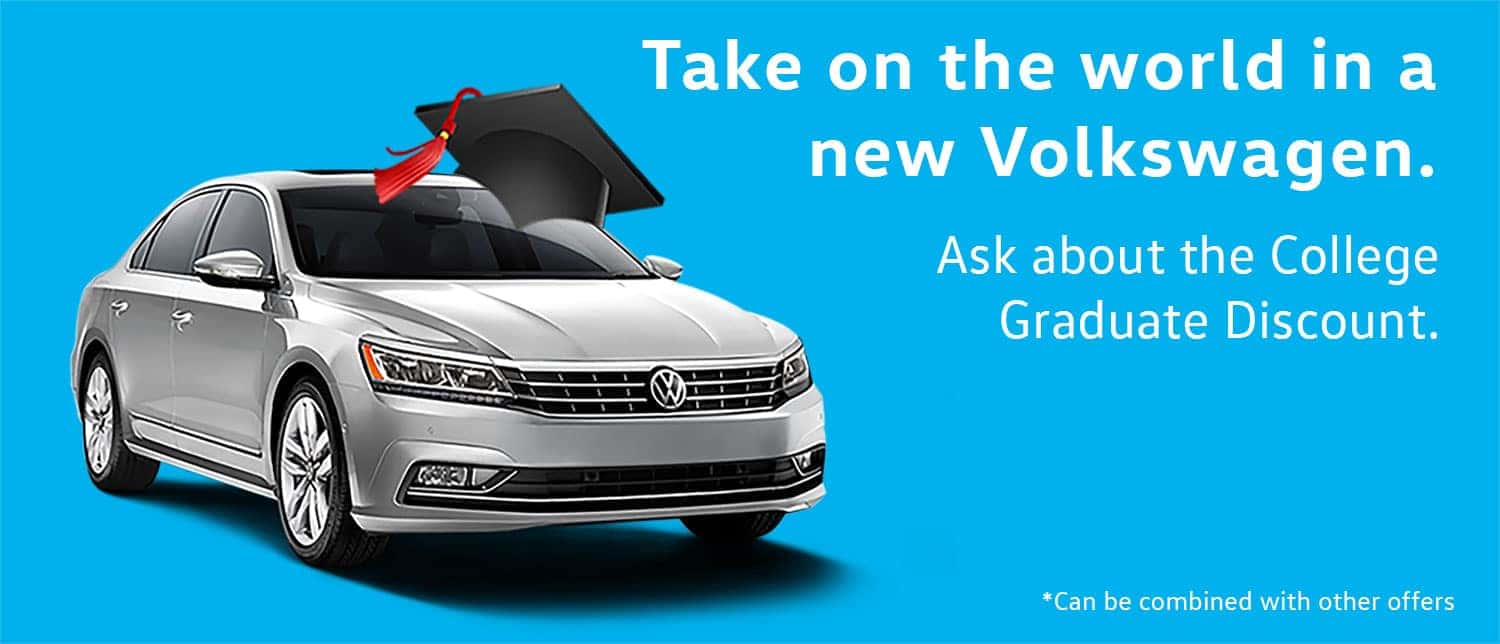 VW wants to give you a graduation gift
You made it. After all the exams, late night study sessions, tailgate parties, and stress, you made it to graduation. To say congratulations on your achievement, Volkswagen of America and Bachman Volkswagen are proud to offer a $500 discount to current college graduates! Bet that beats anything you got in a graduation card 😉
The best part is, this discount can be combined with all other offers. Whether there's a current monthly promotion, our Military/First Responder discount, or you landed a job at one of dozens of Local Employers, you can stack promotions to save even more. So get ready to be make everyone at your new job jealous of your new VW. You worked hard and deserve to roll up in style!
Are you within 6 months of graduating or have you graduated in the last 24 months with an Associate's, Bachelor's, Master's, Doctoral, or Nursing degree?
If you answered "yes", then you're eligible for the Bachman Volkswagen College Grad Program*!
No credit history required
Lease or finance
Receive a $500 Contract Bonus** when purchasing or leasing a new Volkswagen vehicle
Eligibility Requirements
Must provide proof of graduation:
For the student who will be graduating within the next 6 months, either:

A letter from the registrar's office stating graduation date and type of degree
A copy of final transcript that states type of degree and date earned.

For the applicant who has graduated within 24 months from date of application: a diploma.
Must have proof of employment and income:
Verbal or written proof of employment from current or future employer
If employment has not yet started, a letter from the future employer that shows a start date within 90 days of the current date and salary is required, along with verbal verification from current or future employer.
Applicants must be in good credit standing and have no derogatory credit history, past or present. If applying jointly, both applicants must meet all eligibility requirements.
For assistance, call us (502) 493-2920 | Offer ends 01/02/2020
Looking for More?